IMMAGINE E IMMAGINAZIONE
IMAGE AND IMAGINATION
TRA RAPPRESENTAZIONE, COMUNICAZIONE
BETWEEN REPRESENTATION, COMMUNICATION
PEDAGOGIA E PSICOLOGIA
EDUCATION AND PSYCHOLOGY
---
CONVEGNO INTERNAZIONALE E INTERDISCIPLINARE
INTERNATIONAL AND INTERDISCIPLINARY CONFERENCE
---
BRIXEN 27/28.XI.2017
CON IL PATROCINIO DI:
UNDER THE PATRONAGE OF: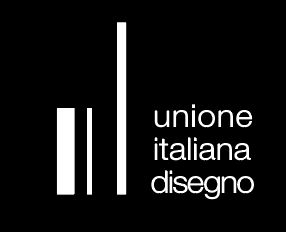 CON IL SUPPORTO DI:
WITH THE SUPPORT OF:
A biunivocal and indissoluble relationship exists between image and imagination, whose multiple manifestations involve heterogeneous, and at the same time contiguous, research path: there are images that embody the imagination of their author (drawing design) and images that try to go back to his original intentions (survey drawing); images deeply rooted in real space (geographical maps and city images) and images acted in one necessarily imagined space (virtual & augmented reality, utopian city or piranesianic spaces); images that intentionally alter the perceived reality (photographic manipulations) and images that result from deception or alteration of perceptual schemes (anamorphic representations and dysperceptive phenomena); images that make narrative paths (visual storytelling) and educational images capable to form the knowledge, the know-how and the knowing how to be (iconography and iconology didactics); images that enhance the narrative experience of the child (illustration for children), and experiential images that integrate space and time (children's drawings); images that stimulate the imagination of their user (visual design) and interactive images that support the imagination of the urban planner (processing and visualization of territorial data).
The images as visual artefacts, "designed objects", perfect synthesis between Eidos and Eidolon, represent and contain entire worlds, real or imaginary, in the space of a glance. This glance represents the limit between the pre-perceptual characteristics of the image and its pre-projective characteristics. This glance is the retinal boundary between what an image is and what an image means.
The conference aims to investigate this gaze, through the comparison of contributions from different scientific perspectives, with the intention to shed new light on historical questions and to draw new ideas and applications for the future of the images.
Tra immagine e immaginazione intercorre una relazione biunivoca e indissolubile, le cui molteplici declinazioni coinvolgono linee di ricerca eterogenee e al contempo attigue: vi sono immagini che incarnano l'immaginazione del loro autore (disegno di progetto) e immagini che tentano di risalire alle sue intenzioni originarie (disegno conoscitivo); immagini profondamente radicate in uno spazio reale (mappe geografiche e immagini di città) e immagini agite in uno spazio necessariamente immaginato (virtual & augmented reality, città utopiche o spazi piranesiani); immagini che alterano intenzionalmente la realtà percepita (manipolazioni fotografiche) e immagini che derivano dall'inganno o dall'alterazione degli schemi percettivi (rappresentazioni anamorfiche e fenomeni dispercettivi); immagini che costruiscono percorsi narrativi (visual storytelling) e immagini educative, capaci di formare il sapere, il saper fare e il saper essere (iconografia e iconologia didattica); immagini che potenziano l'esperienza narrativa del bambino (illustrazione per l'infanzia) e immagini esperienziali in cui trovano sintesi tempo e spazio (disegno infantile); immagini che stimolano l'immaginazione del loro fruitore (visual design) e immagini interattive che supportano l'immaginazione del pianificatore (elaborazione e visualizzazione di dati su scala territoriale).
Le immagini in quanto artefatti visuali, "oggetti ideati", sintesi perfetta tra eidos ed eidolon, rappresentano e racchiudono mondi interi, reali o immaginari, nello spazio di uno sguardo. Questo sguardo si fa limite tra le caratteristiche pre-percettive dell'immagine e le sue caratteristiche pre-proiettive. Questo sguardo è il limite retinico tra ciò che un'immagine è e ciò che un'immagine significa. È lo sguardo che questo convegno si propone di indagare, attraverso il confronto tra contributi provenienti da diverse prospettive scientifiche, con l'intento di gettare nuova luce su interrogativi storici e di trarre nuovi spunti e applicazioni per il futuro delle immagini.
The abstract can be presented in one of the official languages of the conference (Italian or English). The abstracts should contain:
. Title and subtitle
. Topic and keywords (max. 5)
. Text (min. 600 words, max 1000 words)
It is suggested to clarify the application field and the innovative elements of the text.
The paper presented must be original and in the case of more than one author to be explicitly, where possible, the contribution of each author.
For the topics and keywords it is suggested to refer to the list below.

Submit your abstract (close)
L'abstract può essere presentato in una delle lingue ufficiali del convegno (Italiano o inglese). L'abstract deve contenere
. Titolo e sottotitolo
. Argomento e parole chiave (max 5)
. Testo (min. 600 parole, max 1000 parole)
Si suggerisce di chiarire il campo di applicazione e gli elementi di innovatività del contributo.
Il contributo presentato deve essere originale e nel caso di più autori occorre esplicitare, ove possibile, l'apporto di ogni autore.
Per gli argomenti e le parole chiave si suggerisce di fare riferimento alla lista in basso
---
The full paper, after the acceptance of the long abstract, must be presented in English (and Italian, if possible) and should contain:
. Title and subtitle
. Name(s) of author(s), affiliation
. Topic and keywords (max. 10)
. Short abstract (max. 100 words)
. Text (min. 3000 words, max 5000 words)
. Bibliography
For inserting contributions accepted in the Proceedings it is necessary that least one author is registered at the conference.

Send your paper > instructions (close)
---
Il contributo completo, dopo l'accettazione dell'abstract esteso, deve essere presentato in inglese (e in italiano, se possibile) e deve contenere:
. Titolo e sottotitolo
. Nomi degli autori, affiliazione
. Temi e parole chiave (max. 10)
. Abstract breve (max. 100 parole)
. Testo (min. 3000 parole, max. 5000 parole)
. Referenze bibliografiche
Per l'inserimento dei contributi accettati negli Atti del convegno è necessario che almeno un autore sia iscritto.
---
Contributions will be published according to the most up-to-date scientific editorial requirements with an international publisher, in Open Acces and indexed Wos and Scopus. The best papers will be published at the discretion of the editors, also on the scientific journal XY digitale.
---
I contributi saranno pubblicati secondo i più attuali requisiti editoriali scientifici con editore internazionale, in Open Access e indicizzati in Wos e Scopus. I migliori contributi saranno pubblicati, a discrezione della redazione, anche sulla rivista scientifica XY digitale.
T1. IMAGE AND IMAGINATION IN DESIGN
ELABORATING AND COMMUNICATING IDEAS
1. Concept and inventive drawing
2. Images of tangible and intangible Heritage
3. Virtual and Augmented Reality
4. Virtual tour of real or imagined space
5. Computing models, modelling BIM
6. Visual Journalism and Data visualization
7. Bildwissenschaft and Visual Studies
8. The design of relations – Internet of things
9. Interaction design
10. Collaborative images and imagination
11. Urban data visualization
12. Remote sensing application
13. Utopic City
T2. IMAGE AND IMAGINATION IN EDUCATION
EDUCATING AND TELLING
1. Visual Storytelling
2. Teaching and Art Pedagogy
3. Drawing teaching
4. Graphic Intelligence
5. Images and drawings for problem solving
6. Illustrations for children between past and present
7. Children's literature between connections and contaminations
8. Picturebook and wordlessbook
9. Digital books, apps and storytellers videogames
10. Image based technologies for teaching
11. Museums and virtual learning spaces
12. Comics and illustration for Lifelong Learning
13. Augmentative and alternative communication
T3. IMAGE AND IMAGINATION IN PSYCHOLOGY AND NEUROSCIENCE
COGNITIVE, SOCIAL AND CLINICAL ASPECTS
1. Perception and attention
2. Memory
3. Thinking and Representation
4. Emotions
5. Human factors and human-computer interaction
6. Mass Communication
7. Imagination for creativity
8. Use of images in clinical psychology
9. The imagination as a therapeutic tool
T1. IMMAGINE E IMMAGINAZIONE NEL PROGETTO
ELABORARE E COMUNICARE IDEE
1. Concept e disegno inventivo
2. Immagini del Patrimonio tangibile e intangibile
3. Realtà virtuale e aumentata
4. Tour virtuali di spazi reali o immaginari
5. Modelli digitali, modellizzazioni BIM
6. Giornalismo visuale e visualizzazione di dati
7. Teorie dell'immagine
8. Progetto delle relazioni – internet delle cose
9. Progetto di interazione
10. Immagini e immaginazione collaborative
11. Visualizzazione di dati urbani
12. Applicazioni di telerilevamento
13. Città utopiche
T2. IMMAGINE E IMMAGINAZIONE NELLA FORMAZIONE
EDUCARE E NARRARE
1. Narrazione visuale
2. Didattica e pedagogia dell'arte
3. Didattica del disegno
4. Intelligenza grafica
5. Immagini e disegno per il problem solving
6. Illustrazioni per l'infanzia tra passato presente e futuro
7. Letteratura per l'infanzia tra connessioni contaminazioni
8. Albi illustrati e libri senza parole
9. Libri digitali, applicazioni e videogiochi narrativi
10. Tecnologie visuali per l'insegnamento
11. Musei virtuali e spazi virtuali per l'apprendimento
12. Fumetto e illustrazione per il Lifelong Learning
13. Comunicazione aumentativa e alternativa
T3. IMMAGINE E IMMAGINAZIONE IN PSICOLOGIA E NEUROSCIENZE
ASPETTI COGNITIVI, SOCIALI E CLINICI
1. Percezione e attenzione
2. Memoria
3. Pensiero e rappresentazione
4. Emozioni
5. Fattori umani e interazione uomo-macchina
6. Comunicazione di massa
7. Immaginazione per la creatività
8. Uso delle immagini nella psicologia clinica
9. Immaginazione come strumento terapeutico
Giovanni Anceschi Artist
Paolo Belardi Università degli Studi di Perugia
Andràs BenedekBudapesti Müszaki és Gazdaságtudományi Egyetem
Manlio Brusatin Art historian and critic
Vito Cardone Università di Salerno,President UID
Giorgio Camuffo Libera Università di Bolzano
Eugene Ch'ng University of Nottingham, Ningbo
Emanuela Chiavoni Sapienza Università di Roma
Alessandra Cirafici Univ. degli Studi della Campania "Luigi Vanvitelli"
Paolo CiuccarelliPolitecnico di Milano
Federico Corni Università degli Studi di Modena e Reggio Emilia
Nicolò Degiorgis Artist and Museion Guest curator
Livio De Luca CNRS – Centre national de la recherche scientifique
Roberto de Rubertis Editor-in-chiefXY Digitale – scientific Journal
Antonella Di Luggo Università degli studi di Napoli "Federico II"
Edoardo Dotto Università di Catania
Liliana Dozza Libera Università di Bolzano
Alessandra Farneti Libera Università di Bolzano
Hans Fuchs ZHAW School of Engineering, Winterthur
Fabrizio Gay IUAV Venezia
Andrea Giordano Università di Padova
Teresa Grange Università della Valle d'Aosta
Elena Ippoliti Sapienza Università di Roma
Francesco Maggio Università degli Studi di Palermo
Anna Marotta Politecnico di Torino
Giovanna Massari Università di Trento
Stuart Medley Edith Cowan University
Raffaele Milani Alma Mater Studiorum Università di Bologna
Andrea Pinotti Università Statale di Milano
Paola Puma Università degli Studi di Firenze
Fabio Quici Sapienza Università di Roma
Silvia Sfligiotti Co-Editor in Chief Progetto Grafico
Maurizio Unali Università degli Studi "G. d'Annunzio" Chieti-Pescara
Tomaso Vecchi Università degli Studi di Pavia
Ornella Zerlenga Università degli Studi della Campania "Luigi Vanvitelli"
Alessandro Luigini [coordination] Libera Università di Bolzano
Demis Basso Libera Università di Bolzano
Stefano Brusaporci Università de L'Aquila
Enrico Cicalò Università degli Studi di Sassari
Massimiliano Lo Turco Politecnico di Torino
Valeria Menchetelli Università degli Studi di Perugia
Matteo Moretti Libera Università di Bolzano
Chiara Panciroli Alma Mater Studiorum Università di Bologna
Daniele Rossi Università degli Studi di Camerino
Maria Teresa Trisciuzzi Libera Università di Bolzano
Daniele Villa Politecnico di Milano
JAMES ELKINS
James Elkins website
One of the most important art historians and critics in activity, his books have been translated into many languages and read all over the world. His writing focuses on the history and theory of images in art, science, and nature. Some of his books are exclusively on fine art (What Painting Is, Why Are Our Pictures Puzzles?). Others include scientific and non-art images, writing systems, and archaeology (The Domain of Images, On Pictures and the Words That Fail Them), and some are about natural history (How to Use Your Eyes).
James Elkins teach in the Department of Art History, Theory, and Criticism, at the School of the Art Institute of Chicago.
ANDRAS BENEDEK
Andras Benedek website
Professor of Education of the Department of Technical Education, Budapest University of Technology and Economics, and DSc of the Hungarian Academy of Sciences. He directs the Laboratory of Visual Learning. He was the Director of Vocational Training (1984-89), then Director General (1989-90) at the National Pedagogical Institute. As its first Director General in 1990, he established the National Institute for Vocational Education. He was involved in numerous UNESCO and ILO projects and continues to participate in the preparation of various World Bank and Phare projects in the area of human resource development. He directs the publishing series for the international publisher PETER LANG named VISUAL LEARNING.
RAFFAELE MILANI
Laboratorio di Ricerche sulla Città
Full Professor of Aesthetics in the Department of Education Sciences at the University of Bologna, visiting professor in many universities and author of numerous books, as The Aesthetic Categories, The Art of the Landscape, The Faces of Grace. Philosophy, Art, and Nature, The Art of the City, some of which translated in various languages and awarded with International Prizes. He has contributed widely to important Italian journals of aesthetics. He is Director of the Laboratory for Research on the Cities (Institute for Advanced Studies) and the Summer School Italian Design. Art, Society and Industry (University of Bologna – Osaka University). He is also a member of the European Commission at the French Ministry of Environment and Sustainable Development on the topic: De la connaissance des paysages à l'action paysagère (from 2004). He is the Italian delegate at the International Association for Aesthetics.
NICOLÒ DEGIORGIS
Nicolò Degiorgis page
After studying Chinese at Ca 'Foscari University in Venice, he moved to work in Hong Kong and later in Beijing for study purposes. His photography work was start with a stage at the Magnum Photos in Paris and continues in 2008 with the acquisition of a scholarship at Fabrica, the research center for communication of Benetton Group.
In 2009 he began working as a researcher in the field of immigration at the Faculty of Political Science of the University of Trieste and at the same time he was assigned an artist's residence at the Bevilacqua La Masa Foundation in Venice. Since 2009 he has been exhibiting in numerous galleries in Italy and abroad, and in 2017 he is guest curator of Museion, Museum of Contemporary Art in Bolzano
TERESA GRANGE
Teresa Grange page
Born in Buenos Aires, Argentina, Italian citizen since 1977 is full professor of experimental pedagogy. After graduating in mathematics, he has conducted research in the CNR Didactic Research Center headed by Elisa Gallo, University of Turin, from 1985 to 1990. In 1994, he met  Marcel Crahay in Geneva, and an intense scientific work began on the analysis of teaching processes with the Exegal Service de Pédagogie of the University of Liège. Since 1999 he has been teaching and research at the university site of Aosta and at the University of Liege, where in 2000 he has been employed as a researcher at the Service de Didactique Générale directed by Jacqueline Beckers.
Since 2003, he has collaborated with the Université Libre de Bruxelles, where he has been visiting teaching professor at the new DEPHI Center (Didactique et éthique de la philosophie). Since 2004 he has collaborated with the Universidad Complutense de Madrid. He is head of the Aosta Training Faculty, Director of SSIS Valle d'Aosta and a delegate for international relations.
OLIVIERO TOSCANI
Oliviero Toscani studio
Son of the first photo-journalist of the Corriere Della Sera, studied photography and design at the University of the Arts in Zurich from 1961 through 1965. He is internationally renowned as the creative force behind some of the world's most successful brands, creating through the years corporate images and advertising campaigns for companies such as Esprit, Chanel, Fiorucci, Prenatal and many more. From 1982 to 2000 he built the identity, corporate image, communication strategy and online presence of United Colors of Benetton transforming it into one of the world's most recognized brands. From 2008 is travelling all around the world with his project RAZZA UMANA. A project with the aim to discover the variety of human morphology and conditions.
ANDREA PINOTTI
Seminari di filosofia dell'immagine
Full Professor of Aesthetics at the Università Statale di Milano. Deals with theories of empathy and image, visual culture, theories and practices of contemporary monumentality. Is fellow for various international research institutions (including the Italian Academy at Columbia University in New York, the EHESS of Paris, the Warburg Institute in London, the ZFL Berlin) Among his publications volumes: Cultura visuale (with A. Somaini, Einaudi 2016); Empatia. Storia di un'idea da Platone al postumano (Laterza 2011); Estetica della pittura (Il Mulino 2007). With A. Somaini he edited Teorie dell'immagine. Il dibattito contemporaneo (Cortina 2009) and the collection of texts by Walter Benjamin, Aura e shock. Saggio sulla teoria dei Media (Einaudi 2012).
PIETRO PIETRINI
IMT Lucca School for Advanced Studies
Professor of Clinical Biochemistry and Molecular Biology. He graduated in Medicine and Surgery at the University of Pisa Medical School as a Intern Fellow of the Scuola Superiore Sant'Anna in Pisa in 1986, where he also obtained his Ph.D. in Neuroscience. He received his board-certification in Psychiatry from the University of Pisa Medical School. In 1989 he moved to the United States, where he spent over ten years first at the Laboratory of Neuroscience and then at the Cognitive Neuroscience Section of the National Institutes of Health (NIH) in Bethesda,Maryland, working on the study of the brain bases of mental function in health and disease. In 2000, he was appointed as full-professor and Chair of Clinical Biochemistry at the University of Pisa Medical School. In November 2015 he became Director of IMT School for Advanced Studies.
STUART MEDLEY
Stuart Medley page
Associate professor at Edith Cowan University and professional illustrator, his book The Picture in Design : What Graphic Designers, Art Directors and Illustrators Should Know about Communicating with Pictures seeks to explain the psychology of the communicative potential of the drawn image to art directors and designers. His clients have included the Imperial War Museums UK and Berg's Publishing. He has presented character design workshops in the UK, Europe and Australia and is currently researching cartooning to improve public health. He is also art director and illustrator for Hidden Shoal, a critically acclaimed record label in its tenth year with a roster of international artists.
GIORGIO CAMUFFO
Bodoni
Associate Professor at the Free University of Bozen. He has conceived and curated various design exhibitions, among them Graphic Design Worlds and TDM5: Grafica Italiana held at the Triennale Design Museum of Milan. In 2016, he was a member of the scientific committee of the XXI Triennale di Milano International Exhibition and he worked as a curator with Silvana Annachiarico for the Italian pavilion of the first London Design Biennale. For more than twenty years, before he began teaching, Giorgio directed Studio Camuffo, in his hometown of Venice. He has collaborated with many companies and institutions, such as Fabrica and Benetton Group, Coin, Palazzo Pitti, Palazzo Grassi, Fondazione Bevilaqua La Masa, Fondazione Querini Stampalia and La Biennale di Venezia.
01/03 Call for Paper
20/04 NEW LONG ABSTRACT SUBMISSION DEADLINE > 15/05
30/05 Notice abstract acceptance > 15/06
12/09 Full paper submission deadline
20/10 Notice full paper acceptance
25/10 Early fee deadline
10/11 Final programme
01/03 Invito ai contributi
20/04 NUOVA SCADENZA INVIO ABSTRACT ESTESO > 15/05
30/05 Comunicazione accettazione abstract > 15/06
12/09 Scadenza invio full paper
20/10 Comunicazione accettazione full paper
25/10 Termine registrazione agevolata
10/11 Programma definitivo
8:30
REGISTRATION
9:00
WELCOME
Prof. Paolo Lugli – Rektor Free University of Bozen
Prof. Paul Videsott – Dean Faculty of Education
Prof. Vito Cardone – UID Unione Italia Disegno
Prof.ssa Simonetta Polenghi– Siped Società Italiana di Pedagogia
Prof. Tomaso Vecchi – AIP Associazione Italiana di Psicologia
Dr. Gianluca Camillini – AIAP Ass. Italiana Progettazione Grafica
Arch. Carlo Calderan – Architekturstiftung Südtirol
9:45
OPENING ADDRESS
Alessandro Luigini – Conference Committee Chair
Free University of Bozen
10:00
LECTIO MAGISTRALIS
Prof. JAMES ELKINS – Chicago School of Art
10:45
COFFEE BREAK
11:00
KEYNOTE SPEAKER SESSION
Prof. Andras Benedek – Budapersti University, HUN
Prof. Raffaele Milani – Alma Mater Università di Bologna
Prof. Pietro Pietrini – IMT – School of Advanced Studies Lucca
Prof. Stuart Medley – Edith Cowan University, AUS
13:00
LUNCH
14:30
PARALLEL SESSIONS A
16:30
COFFEE BREAK
17:00
PARALLEL SESSIONS B
18:00
ROUND TABLE
Discussant:
Francesco Cervellini – Università di Camerino
Andrea Giordano – Università degli Studi di Padova
Roberto Farné – Alma Mater Università di Bologna
Silvia Sfligiotti – Direttore Progetto Grafico
Tomaso Vecchi – Università di Parma
20:30
DINNER
9:00
DEPARTURE FOR BRUNICO
10:30
MESSNER MOUNTAIN MUSEUM, by Zaha Hadid
Plan de Corones
11:00
ARCHITECTURAL STORYTELLING
in collaboration with Architekturstiftung Südtirol
12:30
LIGHT LUNCH in Brunico
13:30
DEPARTURE FOR BRIXEN

download all session program
9:00
KEYNOTE SPEAKER SESSION
Prof. Andrea Pinotti – Università Statale di Milano
Prof.ssa Teresa Grange – Università della Valle D'Aosta
Nicolò Degiorgi – Artist, Museion guest curator
Prof. Giorgio Camuffo – Free University of Bozen
11:00
COFFEE BREAK
11:30
PARALLEL SESSIONS C
13:10
LUNCH
14:40
PARALLEL SESSIONS D
15:40
COFFEE BREAK
16:00
PARALLEL SESSIONS E
17:20
ROUND TABLE
Discussant:
Rossella Salerno – Politecnico di Milano
Maurizio Unali – Università G. d'Annunzio
Teresa Grange – Università della Valle D'Aosta
Ornella Zerlenga – Seconda Università di Napoli
Alessandra Farneti – Free University of Bozen
18:20
MEET OLIVIERO TOSCANI
with Alessandro Luigini and Giorgio Camuffo
20:30
GALA DINNER
YOUTH/UNIBZ REGISTRATION
Ph.D. students, Ph.D., unibz professors

The registration fee includes: congress materials, 4 coffee breaks,
2 lunches.
For unibz students: congress materials, 4 coffe breaks.

L'iscrizione comprende: materiale congressuale, 4 coffe break, 2 pranzi.
Studenti unibz: materiale congressuale, 4 coffe break.
CONFERENCE E.MAIL
img@unibz.it
Do not send abstract or paper by mail:
use the form in the paragraph HOW SEND YOUR PAPER
EVENT MANAGER
Massimo Eccli
massimo.eccli@unibz.it
+39.0471.011508
FACOLTÀ DI SCIENZE DELLA FORMAZIONE
FACOULTY OF EDUCATION
Viale Ratisbona/Regensburger Allee 16
Italy – 39042, Brixen-Bressanone (BZ)
Tel +39 0472 014000
Fax +39 0472 014009
faculty.education@unibz.it
www.unibz.it